Visible Perforated Aluminum Rolling Shutter Door micropunch aluminium roller shutter door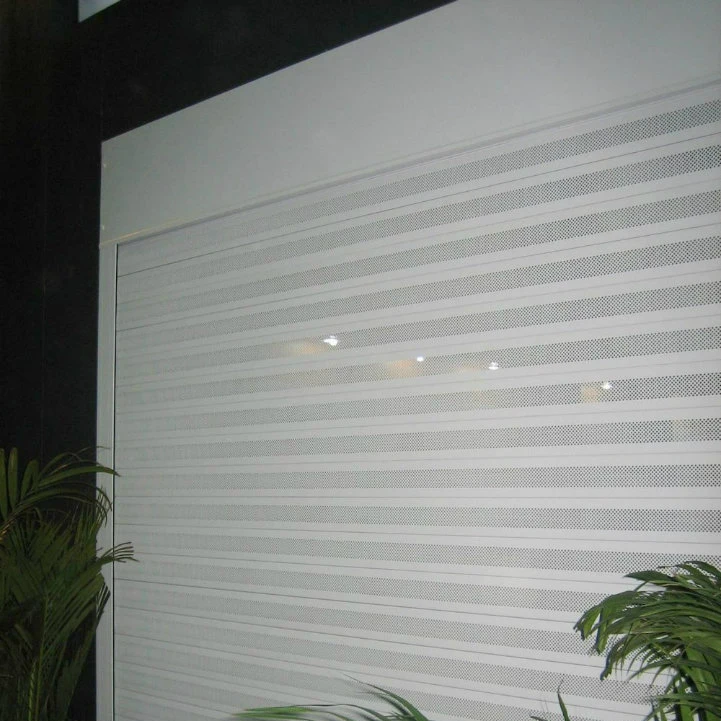 Materail : Aluminum alloy
Width: 80mm
Thickness:2.2 mm
Color: white, beige, custom made.
Max Size: 7200*5000mm(width*height)
Features:
Safety and security, anti-theft
Full vision, 24hours advertising
Rust prof
Elegant appearance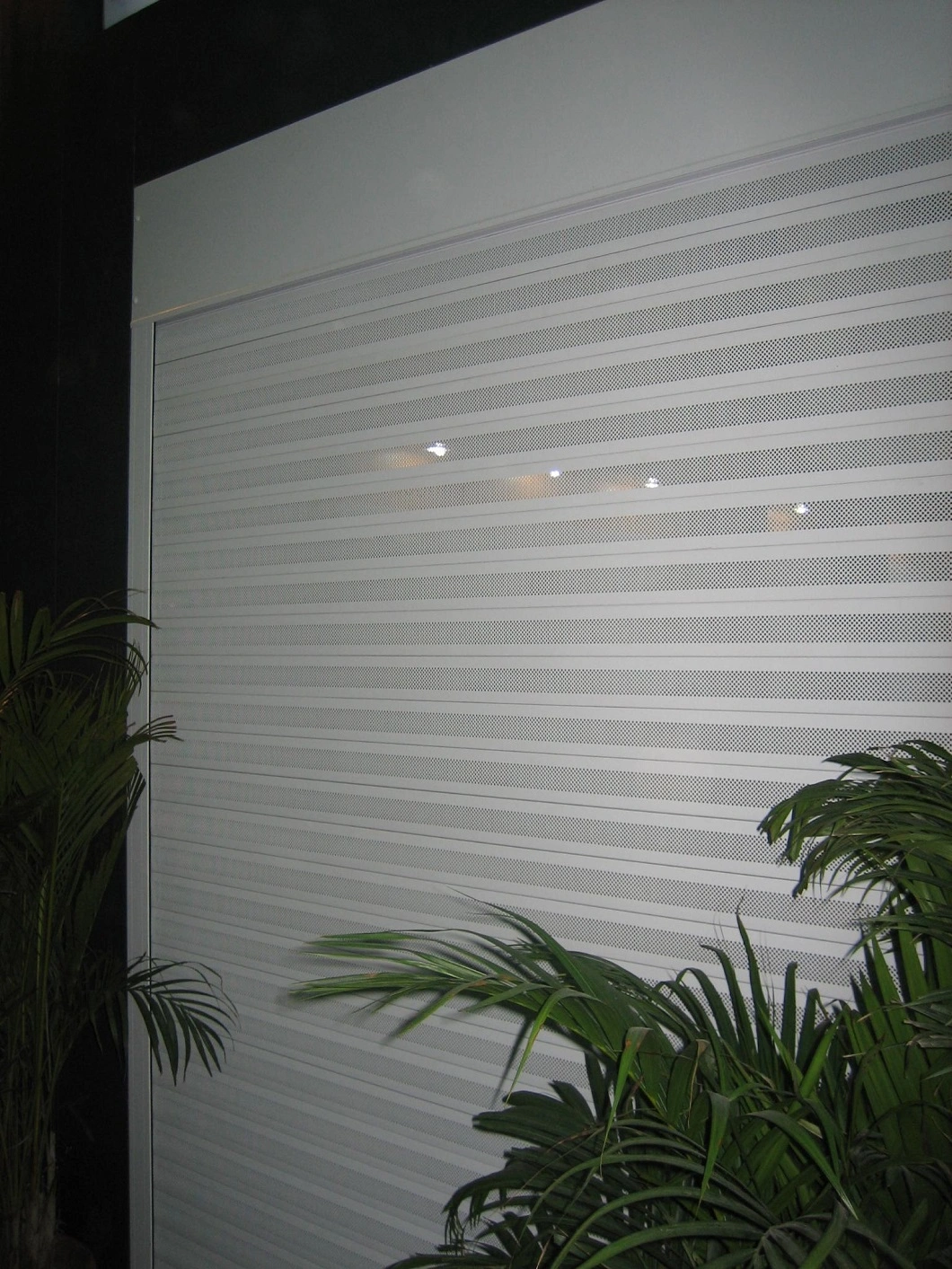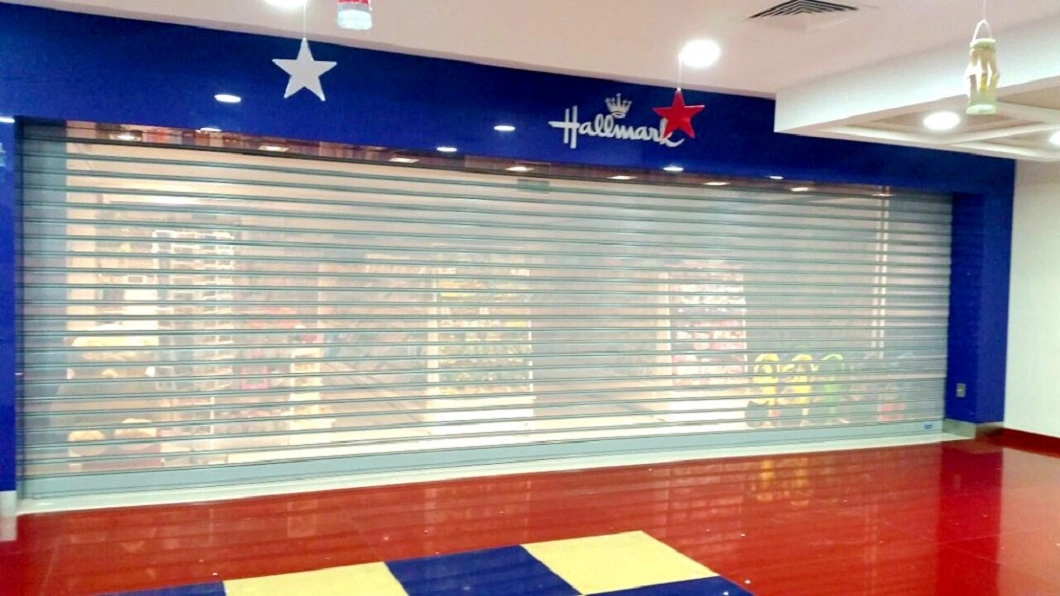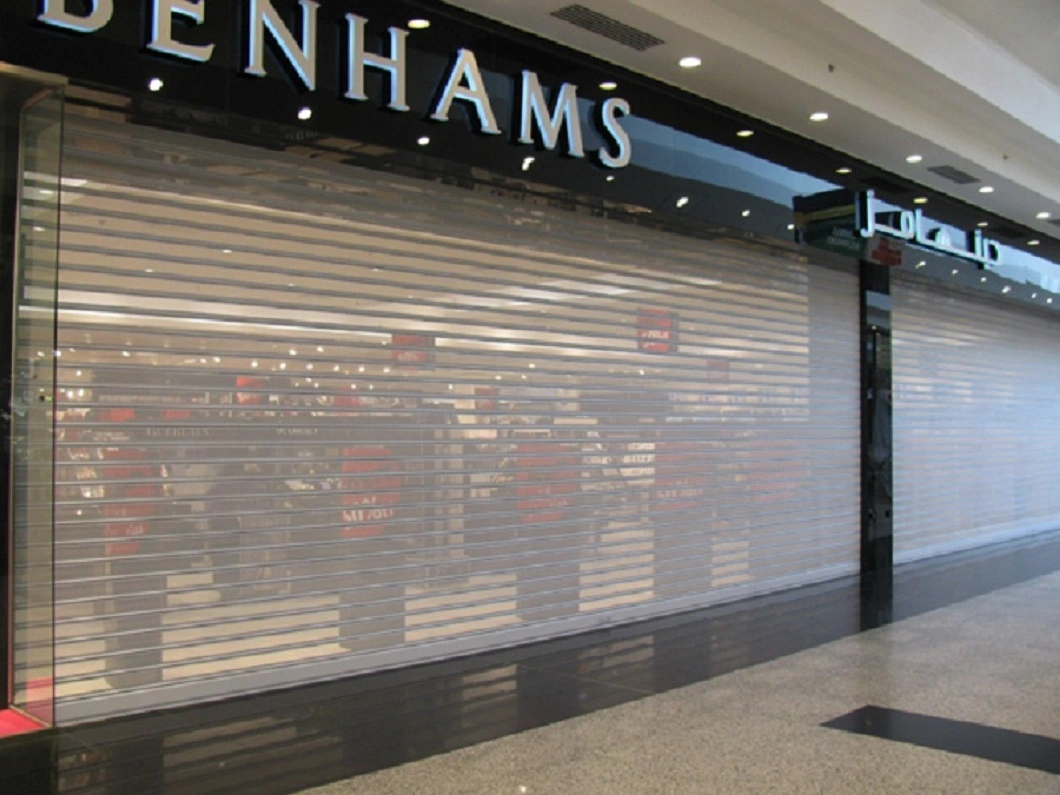 It's ideal solution for following Applications:
commercial shop
factory
warehouse
residential garage
etc.
Guide rail:
Made of heavy duty extruded aluminum "U"guide rail, 80*36mm or 90*36mm ,Width*Depth*thickness
With brush strip to make the rolling shutter run more quietly.
Motor:
Option 1: HOFUL brand side motor, CE certificate, 400KG,600KG,800KG,1000KG,1300KG,1500KG,2000KG are available,
Rated voltage / Frequency could be 220V/50Hz, 380V/50Hz, 110V/60Hz
Option 2: DOOYA tubular motor, CE certificate, 60N, 80N, 120N, 140N, 230N, 300N,
Rated voltage / Frequency could be 230V/50Hz, 120V/60Hz